COMING TO ZION SOON!
Zion Zipline and Helicopter Zipline Tours are coming soon to the Zion Canyon area entrance of Zion National Park!
ABOUT ZION ZIPLINE
Zip Line enthusiasts from around the world will soon be able to experience a world class Utah Zip Line experience like no other, while at the same time also enjoying the amazing lava clifftop views of Zion's famous West Temple, Smithsonian Butte, and the gorgeous high panoramic views of the lush and green Virgin River valley below.
Zion Helicopters will be providing the Helicopter Zipline Tours to the lava clifftops from its brand new Zion Utah Facility that is now open and located right at the base of the Zipline complex and right on Highway SR-9 and the Virgin River. 
Zion Zipline is currently finalizing engineering, testing, and initial construction of the first eight steel and stainless steel zip-line platforms to be erected on the steep lava cliffs and bluffs at the entrance of Zion National Park and Zion Canyon, and we have plans to open soon!
ZION ADVENTURE TOURS
Experience Zion in a new way with zipline tours, helicopter tours, and 360 jeep tours. Click below to learn more.
EVERYONE'S TALKING
See below what other zip liners have said about their experience with Zion Zipline.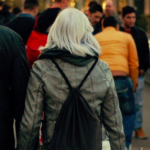 Kaitlyn McKenzie
LAS VEGAS, NV
"We loved our experience with Zion Helicopters and we can't wait to come back when the zip line is ready!"
Hanson Decker
IVINS, UT
"My family and I have gone to Zion for years and we are so excited for a zip line! Such a great idea!"
Natalya Smith
SPRINGDALE, UT
"We heard about the zip line from Zion Helicopters and drove by the site on the way to the park. Can't wait for it to be here!"
MORE INFORMATION ON ZIPLINE
Click on the link to the right to read more about your Zion Zipline adventure at Zion Canyon!
Here you can find all of the details regarding the Zion Canyon Zip Line and much, much more!
Click on the above image to be taken to our gallery of images for Zion Zipline and Zion Helicopter Tours!
Here you will find the answers to some of the most frequently asked questions about Zion Zipline.
CONTACT US
Have any questions? Send us a note and we'll contact you as soon as we can!
VISIT US
3050 E UT-9
Virgin, Utah 84779